Believe in Tibet: the Golok Scholarship Foundation
As a student, intern, freelancer and volunteer, I helped design and develop Believe in Tibet's website based on stakeholder interviews, photos and existing artwork. Believe in Tibet is a non-profit organization based in Denver, Colorado, that partnered with the Gesar School in Tibet to help individual students of the Golok region achieve higher education.
NON-PROFIT, RESPONSIVE DESIGN, WIREFRAMES, STYLE GUIDE
THE CHALLENGE
Non-Profit Web Brochure
MY ROLE
UX Designer, Web Developer
THE SOLUTION
Responsive Design, Wordpress Theme Development, PHP, jQuery
Stakeholder Interviews
As a four person team, our first step was to sit down for a stakeholder interview with the Program Manager of Believe in Tibet to game a sense of the designe affordances needed by the site. The website for Believe in Tibet needed to allow visitors to learn about the purpose of the organization, view images of the school they were supporting, and receive updates around ongoing developments of the scholarship program.
Visual Design
To draft our visual design for the site, we received a packet of visual assets including photographs, commissioned artwork and an initial logo design provided by the stakeholders. Using the visual assets, we extracted a color palette that reflected the clothing and architecture surrounding the people of the Gesar school.
Low Fidelity Wireframes
Starting from a twelve-column grid, we designed a rough sketch of the desktop view to gain a sense of the affordances involving text and image. Designing for Wordpress, we allowed for a sidebar next to a main content area, providing the ability to incorporate a blog system easily in future functionalities in addition to the widgets and gallery incorporated into the current design.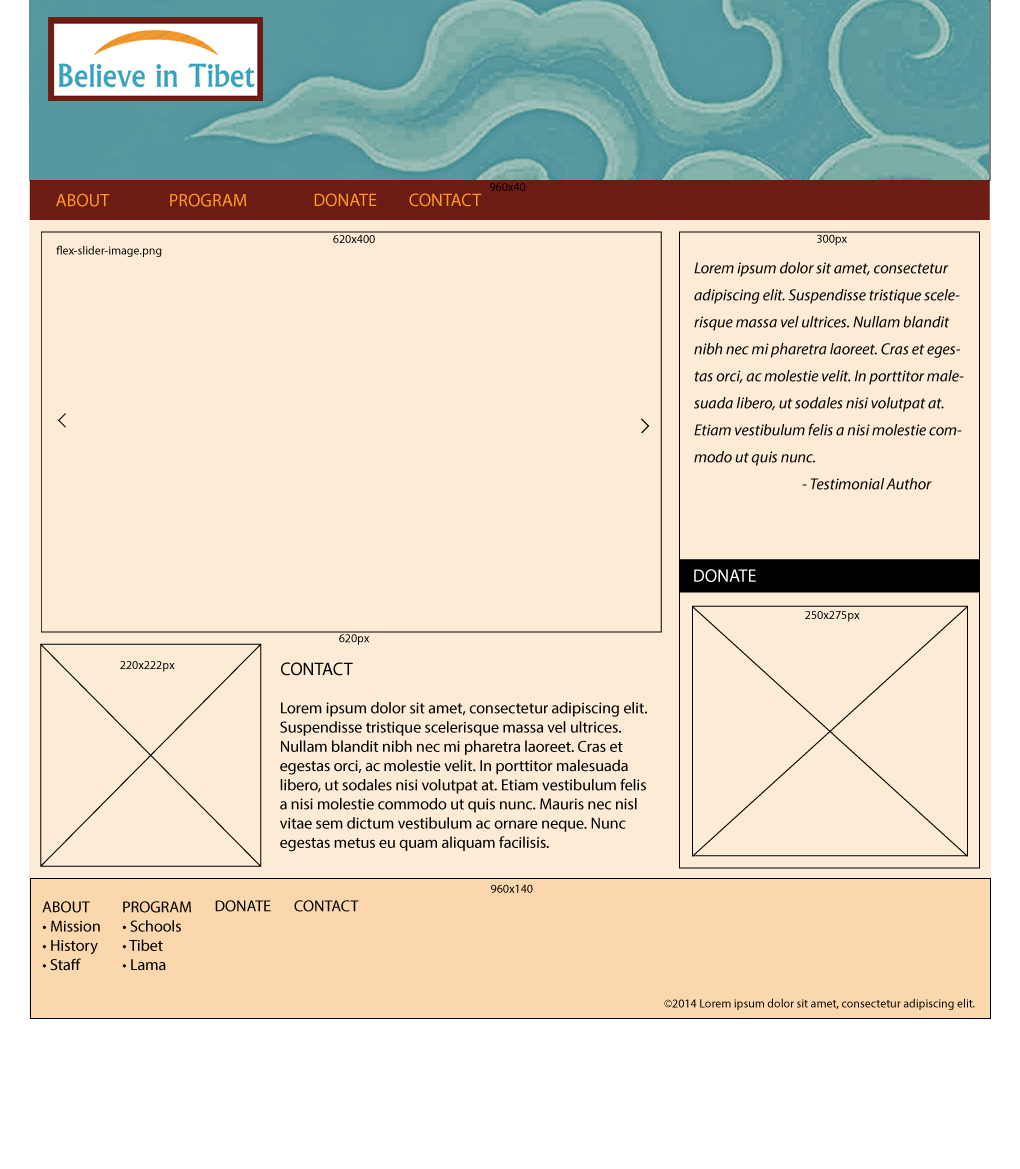 Low Fidelity Mockup
Continuing to gain a sense of the structure, we began incorporating our visual design pallet and existing assets into a low fidelity mockup. Engaging in participatory design with the client, we learned from the Program Manager to include an area displaying a quote from the school founder on the homepage, which easily was afforded in the sidebar section for secondary navigations and widgets as designed for.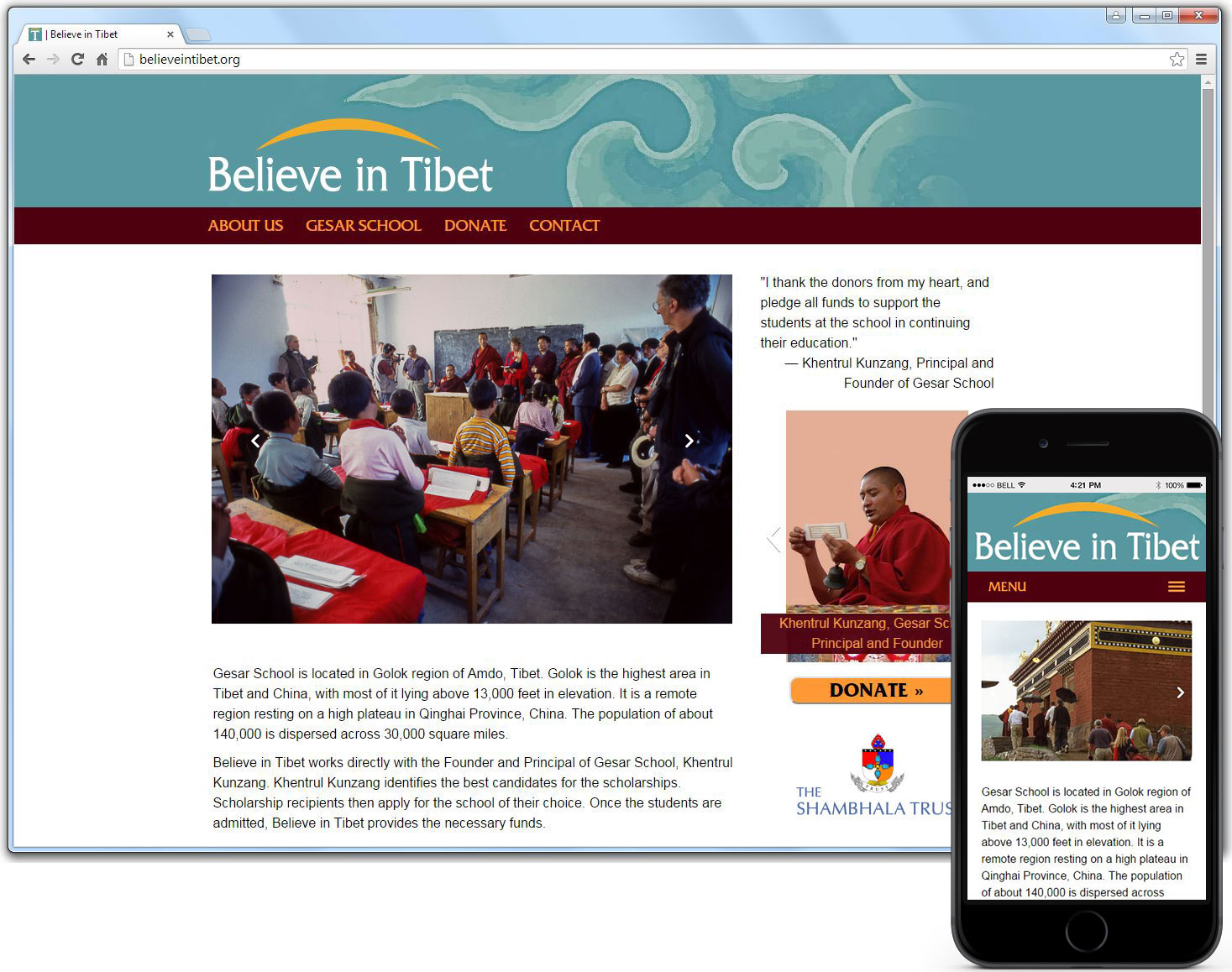 Development & Content Deployment
Relying on PHP and jQuery to subdivide the sections of the site and interact with Wordpress' "for" loops and content management system, we built out a small set of pages detailing the scholarship foundation's members and its involvement with the Gesar school in Tibet. Following the initial team's design and development of the site, I stayed on as an intern to deploy the site content, including text and image galleries.
Impact
Believe in Tibet is now able to receive donations from across the globe through their internet presence. Through their partnerships with the Shambhala Trust and Light of Berotsana, they are now able to support entire cohorts of students from the Gesar School with scholarships to attend higher education.
Visit their website at: http://www.believeintibet.org